Since I have accumulated several differing USB cables in recent months I was curious about how they fared in direct comparison to each other. So I have just had a intensive cable-switching frenzy and given the main contenders a blast.
Main system.
Input to Oehlbach Masterclock via DH Labs Silver Sonic.
Test cables all running from Masterclock to DAC.
Volume on amps unchanged through test.
Listening notes in italics.
Cable lengths also noted.
Tracks played:
Gilgamesh 'Darker Brighter' ('Another Fine Tune You've Gotten Me Into')
Tangerine Dream 'Poland' from 4-minute mark to about 7 mins ('Poland')
Clannad 'Ri Na Cruinne' (from 'Anam')
1)
Oehlbach USB Plus
(1.5m)
Nice wide soundstage & well-defined
Bass a bit flabby
Pleasant, mellow, enjoyable
Detail pretty good - slight blurring
This lead was a giveaway at the Oehlbach webshop for only 7 euro.
A fine entry-level performer.
2)
Inakustik Premium
(2.0m)
Narrow soundstage
Flat sound - 2D
Dull & blurred detail
Pleasant but uninvolved
Used in my office system for years
Don't bother with this.
3)
Inakustik Excellence
(1.0m)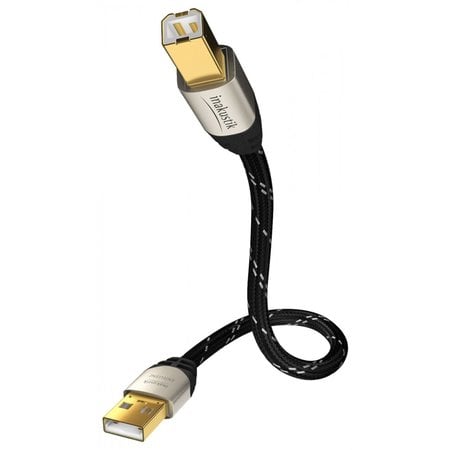 Big, wide sound
Clear & sharp
Detail lacks a bit of 'edge'
Bit 3D - but not much
Excellent 'Hifi' sound
A fine cable for a reasonable price.
4)
AudioQuest Carbon
(0.75m) Physically very stiff
BIG sound in definition, separation, Bass control, 3D, imaging
Fine detail - really crisp & sharp
Elegant audiophile sound
What can you say?
Superb.
5)
DH Labs Silver Sonic
(0.5m)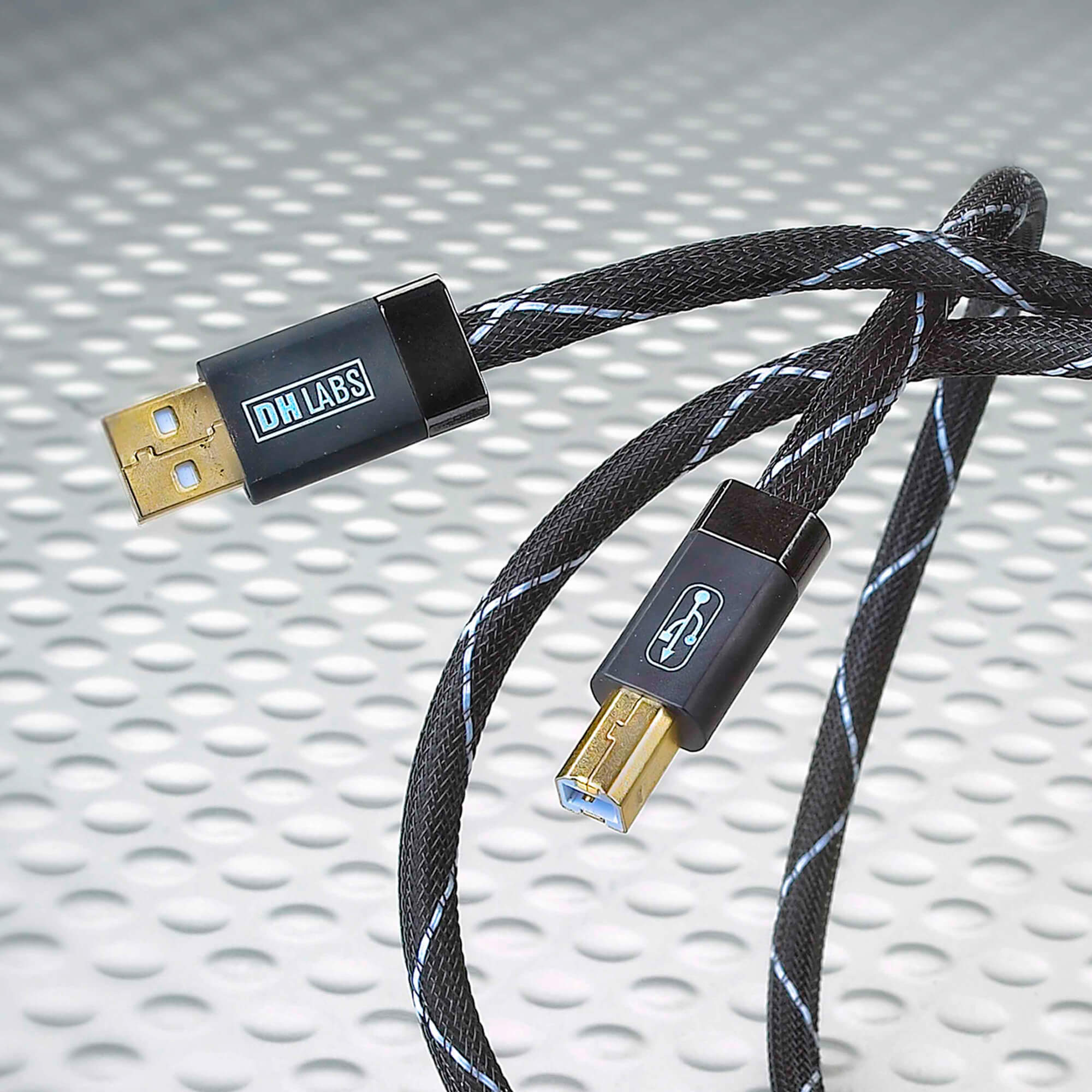 Controlled presentation
Rich, solid, round sound
Wide & deep 3D soundfield
Sharper & more integrated than AQ Carbon
Lovely full sound
Really close to the Carbon in overall SQ - but one-third of the price.
6)
DH Labs Mirage
(1.0m)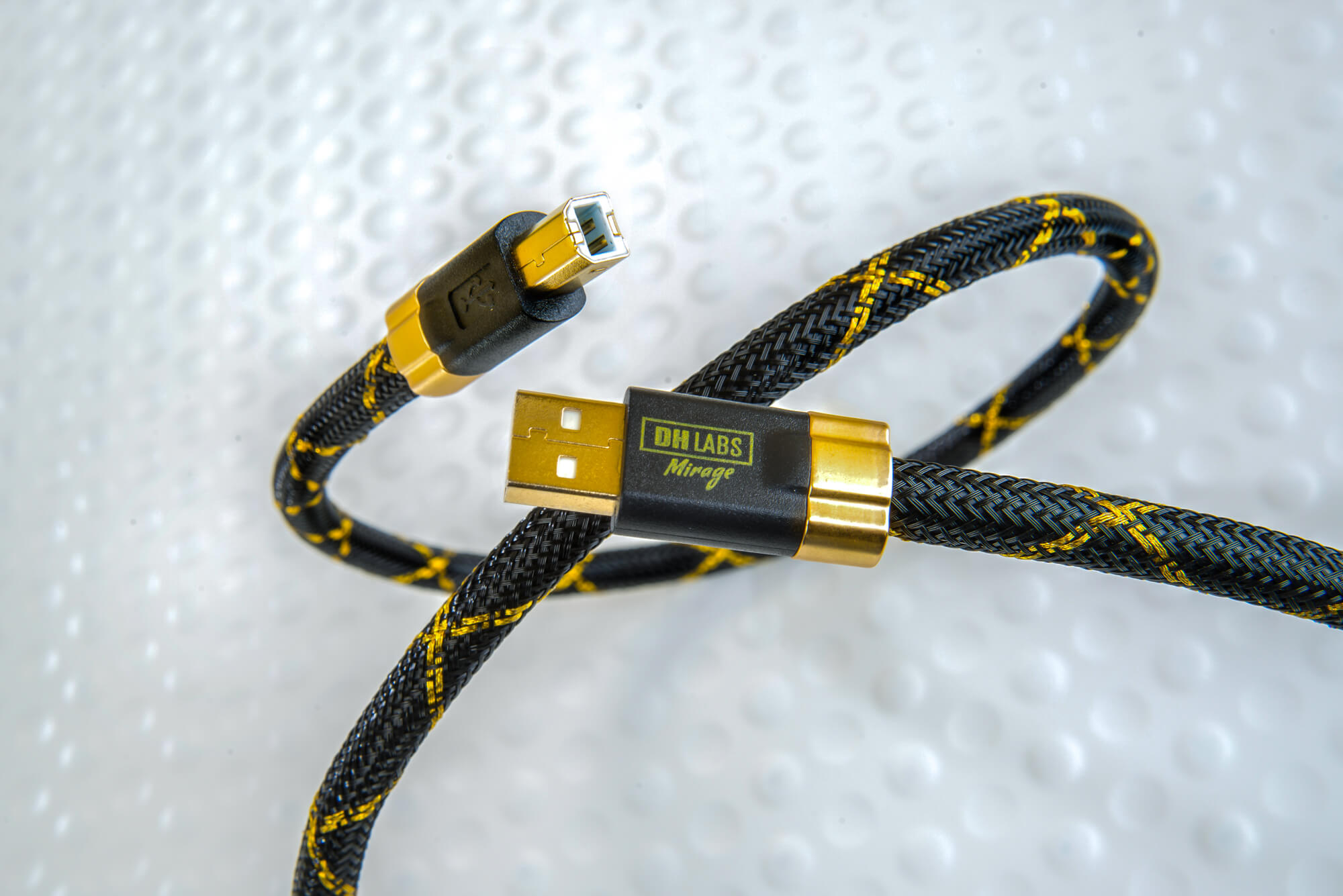 Huge, full, authoritative soundfield
Silky smooth
Complete 'Next Level' detail & integration
Crisp, pinpoint imaging
WOW!
I think that speaks for itself.