---
---
Posts: 3908
Joined: Tue Aug 09, 2016 9:29 am
Location: Cardiff
Has thanked: 113 times
Been thanked: 52 times
Rush - Hemispheres
Demon - Better the devil you know
Marillion - Happiness is the road vol 1
System: DC Blocker, NVA BMU, Cisco 2960G, Sonore MicroRendu/MCRU PS, AQ Jitterbug, ifi iPurifier 3, Chord Mscaler, Chord Qutest/MCRU PS, NVA P90SA Mk2, NVA A80s Mk3, NVA Cube 1s, NVA TSCS, NVA TIS, Blue Jeans dual BNC, AQ Carbon USB, Cat 8 ethernet.
HP:Grado SR 325e, Chord Mojo.
Analogue: Rega Planar 3, Denon DL-110, NVA Phono 1, NVA SSP.
Second System:NVA P20, NVA A20, NVA Cubettes, NVA LS3, NVA SSC, Arcam Miniblink or Mojo.
Out:Oppo PM3, AQ DF Red.

RIP Doc
---
---
Posts: 3011
Joined: Sun Jan 08, 2017 4:40 pm
Location: North Yorkshire
Has thanked: 85 times
Been thanked: 63 times
Everbody must know this tune. But the Moog player looks like a young James May of Top Gear fame
Even so it is an iconic tune. Love it.
[bbvideo]
[/bbvideo]
DIY inspired by Richard "The Doc" Dunn RIP
---
Posts: 5272
Joined: Wed Aug 22, 2012 4:30 pm
Location: The Garden of England
Has thanked: 251 times
Been thanked: 263 times
Dude. It must be Friday.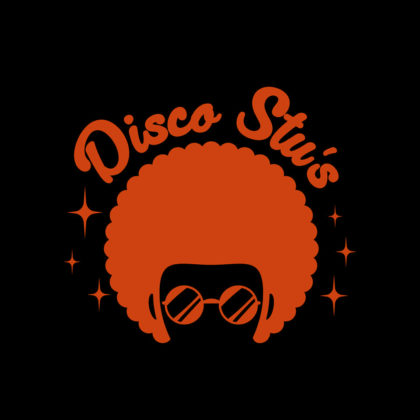 Amps - NVA P50, A30, A40, Stanislav Palo Tube Headphone Amp BB 85
Speakers - Monitor Audio Silver RX2
Cables - NVA LS1+LS3, SSC, Gotham S/PDIF, IBRA Optical
Digital - NAD C516BEE, SONY ST-SDB900 DAB TUNER, TEAC UD-H01 DAC
Analogue - Pro-Ject Debut Carbon Esprit SB, Graham Slee Gram Amp 2 Phono
Cans - Grado SR80, ATH-M50X
---
---
Posts: 4994
Joined: Tue Oct 11, 2016 7:14 pm
Location: Durham
Has thanked: 260 times
Been thanked: 218 times
Contact:
Couldn't get away with anything of theirs after this, but this has a few cracking numbers on it...
Amplification - NVA P90SA / A70s & A60
Analogue - BTE Designs Lenco L59 / Garrard 401 / Ortofon TA-210 / Jelco 750L / Audio Technica ATP 12T / Ortofon SPU / Denon 103 / NVA Phono 2
Digital - Sonore MicroRendu / RME DAC-2
Speakers - NVA Cube 1 / Klipsch Heresy 3

"The one who would whistle to, Throbbing Gristle through, harsh times in Umberstone Covert"

---
Posts: 3908
Joined: Tue Aug 09, 2016 9:29 am
Location: Cardiff
Has thanked: 113 times
Been thanked: 52 times
Thin Lizzy - Bad Reputation
Iron Maiden - Fear of the dark
System: DC Blocker, NVA BMU, Cisco 2960G, Sonore MicroRendu/MCRU PS, AQ Jitterbug, ifi iPurifier 3, Chord Mscaler, Chord Qutest/MCRU PS, NVA P90SA Mk2, NVA A80s Mk3, NVA Cube 1s, NVA TSCS, NVA TIS, Blue Jeans dual BNC, AQ Carbon USB, Cat 8 ethernet.
HP:Grado SR 325e, Chord Mojo.
Analogue: Rega Planar 3, Denon DL-110, NVA Phono 1, NVA SSP.
Second System:NVA P20, NVA A20, NVA Cubettes, NVA LS3, NVA SSC, Arcam Miniblink or Mojo.
Out:Oppo PM3, AQ DF Red.

RIP Doc
---
Posts: 3011
Joined: Sun Jan 08, 2017 4:40 pm
Location: North Yorkshire
Has thanked: 85 times
Been thanked: 63 times
Having a bit of a Wings / Paul McCarney evening on youtube. All the old favourites
This has just been enjoyed here whilst swigging a San Miguel. My favourite Paul McCartney tune (solo)
[bbvideo]
[/bbvideo]
DIY inspired by Richard "The Doc" Dunn RIP
---