The current round of Miles Davis fixation is running full-on and I'm getting a load of releases that have previously been glossed-over. The last time I was busy with Miles, it was mainly to get a grip on the 'big' albums ('Kind of Blue', 'Birth of the Cool', 'In a Silent Way', etc.) - now I'm concentrating on the later 'electric' period and that is throwing up some exciting surprises, like this:
Miles Davis 'We Want Miles'
(1982)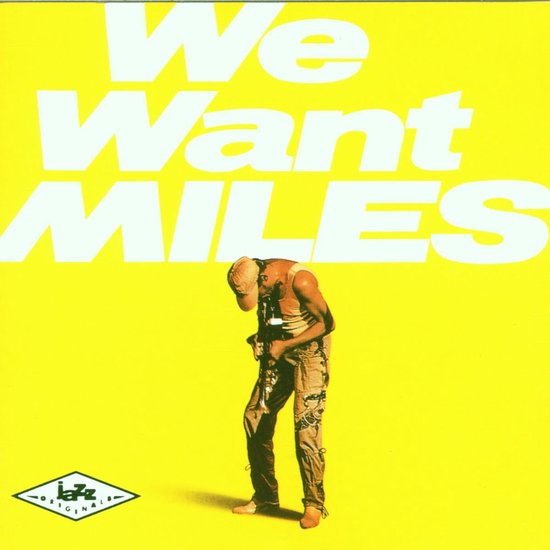 https://www.youtube.com/watch?v=SQ2d0BBClr8
https://www.youtube.com/watch?v=aiIusd-_sw8
It is 1981 and Miles is touring again after five years of seclusion. With a superb backing-band that includes bass-maestro Marcus Miller and (criminally underrated) guitarist Mike Stern he turns out a set of powerful, melodic and impressive fusion.
'We Want Miles' was originally a double LP with tracks taken from concerts in the USA and Japan. The manic, freewheeling experimentation of the previous incarnation is gone and this is Jazz-Rock as only the master can make it.
Heavy.