Posts: 6452
Joined: Wed Nov 12, 2014 12:15 pm
Location: Somewhere in Holland
Has thanked: 165 times
Been thanked: 205 times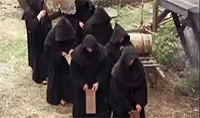 NVA: P50sa - SSP - A40 - LS6 - Cube2 - BMU
Digits: E-Medic ST-M PC + Volumio + AQ Jitterbug
DAC: TeraDak V4.5 Chameleon CD: Cambridge CXC
USB: Oehlbach XXL Masterclock + DH Labs Mirage
Ethernet: Silent Angel Bonn N8 + AQ Cinnamon
Cans: AQ NightHawk Carbon + MF XCAN v3

---
Posts: 139
Joined: Tue Apr 02, 2019 4:43 pm
Location: London-ish, or thereabouts
Has thanked: 35 times
Been thanked: 69 times
These users thanked the author TheMarlin for the post (total 2):

slinger (Fri Sep 11, 2020 3:53 pm) • terrybooth (Thu Sep 17, 2020 4:10 pm)
---
---
Posts: 5512
Joined: Wed Aug 22, 2012 4:30 pm
Location: The Garden of England
Has thanked: 378 times
Been thanked: 389 times
These users thanked the author slinger for the post:

terrybooth (Thu Sep 17, 2020 4:10 pm)
Amps - NVA P50, A30, A40, Stanislav Palo Tube Headphone Amp BB 85
Speakers - Monitor Audio Silver RX2
Cables - NVA LS1+LS3, SSC, Gotham S/PDIF, IBRA Optical
Digital - NAD C516BEE, SONY ST-SDB900 DAB TUNER, TEAC UD-H01 DAC
Analogue - Pro-Ject Debut Carbon Esprit SB, Graham Slee Gram Amp 2 Phono
Cans - Grado SR80, ATH-M50X
---
Posts: 5512
Joined: Wed Aug 22, 2012 4:30 pm
Location: The Garden of England
Has thanked: 378 times
Been thanked: 389 times
Amps - NVA P50, A30, A40, Stanislav Palo Tube Headphone Amp BB 85
Speakers - Monitor Audio Silver RX2
Cables - NVA LS1+LS3, SSC, Gotham S/PDIF, IBRA Optical
Digital - NAD C516BEE, SONY ST-SDB900 DAB TUNER, TEAC UD-H01 DAC
Analogue - Pro-Ject Debut Carbon Esprit SB, Graham Slee Gram Amp 2 Phono
Cans - Grado SR80, ATH-M50X
---
Posts: 5512
Joined: Wed Aug 22, 2012 4:30 pm
Location: The Garden of England
Has thanked: 378 times
Been thanked: 389 times
Amps - NVA P50, A30, A40, Stanislav Palo Tube Headphone Amp BB 85
Speakers - Monitor Audio Silver RX2
Cables - NVA LS1+LS3, SSC, Gotham S/PDIF, IBRA Optical
Digital - NAD C516BEE, SONY ST-SDB900 DAB TUNER, TEAC UD-H01 DAC
Analogue - Pro-Ject Debut Carbon Esprit SB, Graham Slee Gram Amp 2 Phono
Cans - Grado SR80, ATH-M50X
---
Posts: 5512
Joined: Wed Aug 22, 2012 4:30 pm
Location: The Garden of England
Has thanked: 378 times
Been thanked: 389 times
I don't mean to brag but I just finished a 14 day diet in 2 hours and 14 minutes...
Amps - NVA P50, A30, A40, Stanislav Palo Tube Headphone Amp BB 85
Speakers - Monitor Audio Silver RX2
Cables - NVA LS1+LS3, SSC, Gotham S/PDIF, IBRA Optical
Digital - NAD C516BEE, SONY ST-SDB900 DAB TUNER, TEAC UD-H01 DAC
Analogue - Pro-Ject Debut Carbon Esprit SB, Graham Slee Gram Amp 2 Phono
Cans - Grado SR80, ATH-M50X
---
Posts: 98
Joined: Mon Aug 15, 2016 5:30 pm
Location: Pulborough, West Sussex
Has thanked: 42 times
Been thanked: 41 times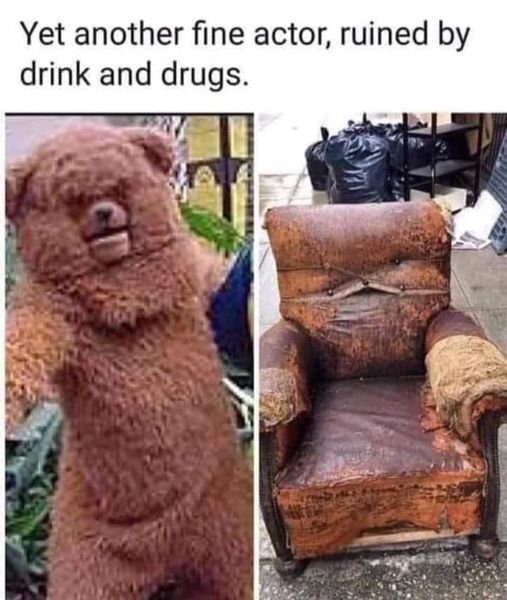 These users thanked the author Rick4001 for the post (total 2):

TheMarlin (Tue Sep 15, 2020 5:14 am) • terrybooth (Thu Sep 17, 2020 4:11 pm)
My stuff; Toshiba SR-370/Mission 774 /Ortofon Quintet Black, Cambridge CXC CD transport/modified Musical Fidelity X DAC/modified Musical Fidelity X10v3 tube buffer, Nakamichi CA5E preamp, Passive RVC, Proton AA-1150 DMC power amp ,Mordaunt Short Signifer on original factory stands, NVA LS5, Cambridge NP30 network player, Mogami with Neutrik RCA, Sennheiser HD650, 600, Koss Pro4 AA.
---
Posts: 62
Joined: Mon Apr 28, 2014 10:16 pm
Has thanked: 0
Been thanked: 4 times
Man in a pub walks up to a blond at the bar and says
'I bet you that I can tell you when you were born simply by cupping your breasts'
'That's impossible says the blond but go on have a go'
after a few minutes she says 'well then when was I born?'
Yesterday says the man you were born yesterday.
Nva A80 Mk2. NVA LS6 x 3mt, NVA SSPMk2 @ 600, 500 and 400 mm interconnects, NVA Phono Mk 1, Project 5.1 T/T, Ortofon 2M Blue, Cyrus CDXT Signature, TIS Digital @ 500mm, Naim UNITIQUTE, Naim Dac V1, PMC PB1i. Bespoke NVA oak rack.



Don't gas my Badger........it's not Lager..!
---
These users thanked the author Ali Tait for the post (total 3):

TheMarlin (Tue Sep 15, 2020 5:14 am) • Rick4001 (Tue Sep 15, 2020 11:57 am) • terrybooth (Thu Sep 17, 2020 4:12 pm)
---