Forum rules
1. No ad-hominem
2. No spamming or shilling
---
Posts: 662
Joined: Fri Oct 04, 2013 7:49 pm
Location: Glasgow
Best = Hounds of Love and end there.
Moist Dreams = the video where she's floating about in a orange life jacket in a huge tank, that floats my [BBvideo=560,315]boat.
https://www.youtube.com/watch?v=_256xd9N27o
[/BBvideo]
Last edited by
wiicrackpot
on Fri Aug 11, 2017 11:59 pm, edited 1 time in total.
Frank...made me do it.
---
Hound of love

One of my mates at school nearly ripped his Johnson off while have a good, hard " think " about her.
My stuff; Toshiba SR-370/Mission 774 /Ortofon Quintet Black, Cambridge CXC CD transport/Musical Fidelity X DAC/Musical Fidelity X10v3 tube buffer, Nakamichi CA5E, Musical Fidelity A3, Mordaunt Short Signifer, NVA LS5, Klotz MC5000/MS Audio
---
Posts: 662
Joined: Fri Oct 04, 2013 7:49 pm
Location: Glasgow
Thing is with the Bush,she doesn't need to get her kit off to induce that ''hard think'' about her.
Frank...made me do it.
---
Am I the only one here who likes 'The Dreaming'?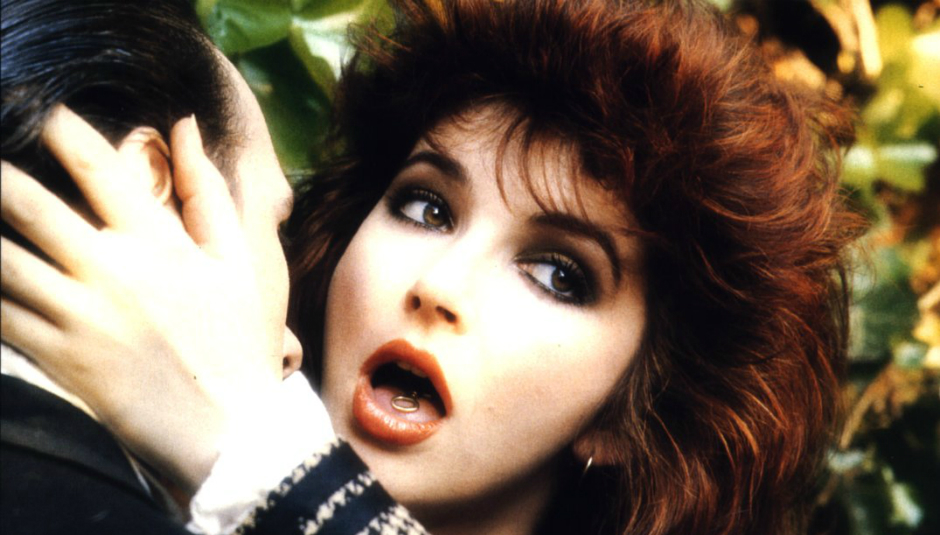 NVA: P50sa - SSP - A40 - LS6 - Cube3
Digits:

RPi 2B / Allo DigiOne / Volumio / Tomanek ULPS / AQ Jitterbug


CD Transport:

Cambridge CXC

DAC:

Metrum Acoustics Musette


Cans:

AudioQuest NightHawk

Digital i/c:

Oxypure OCC coax & optical

---
Aeriel is one of my favourites.
I set a course just east of Lyra
And northwest of Pegasus
Flew into the light of Deneb
Sailed across the Milky Way

NVA BMU, Sonore microRendu/McRU PS, AQ J-bug, Wirewold Ultraviolet, Chord Qutest, NVA P50SA, NVA A80sMk2, NVA Cube 3s, NVA LS6, NVA TIS mk2. Rega Planar 3, Denon DL-110, NVA Phono 1, NVA SSP Mk2, Grado SR 325e, headphones, Chord Mojo.

Second system
Arcam Miniblink Bluetooth DAC, Marantz pm 5004, Wharfdale Diamond 121, NVA LS2.

Out and about
Oppo PM3, Audioquest Dragonfly Red.
---
Posts: 3865
Joined: Mon Feb 03, 2014 9:53 am
Location: The end of the road in Suffolk Coastal.
... and boy did she 'milk it' to the camera for all she was worth - cough
Side 2 of Hounds of Love is an absolute masterwork imo from beginning to end, although there are standout songs after this. Was all this really half my life ago?
"Let me be weak, let me sleep, And dream of sheep...."
---
---
antonio66
I've got the 'Best of ' Kate Bush.
---
Posts: 662
Joined: Fri Oct 04, 2013 7:49 pm
Location: Glasgow
Next stop, Director's Cut, that should do it.
Frank...made me do it.
---