Posts: 8965
Joined: Wed Aug 22, 2012 4:30 pm
Location: The Garden of England
Has thanked: 4143 times
Been thanked: 2952 times
Amps - NVA P50, AP30, A40, Stanislav Palo Tube Headphone Amp BB 85
Speakers - Monitor Audio Silver RX2
Cables - NVA LS1+LS3, SSC, Gotham S/PDIF, IBRA Optical
Digital - NAD C516BEE, SONY ST-SDB900 DAB TUNER, TEAC UD-H01 DAC
Analogue - Pro-Ject Debut Carbon Esprit SB, Graham Slee Gram Amp 2 Phono
Cans - Grado SR80, ATH-M50X
---
Posts: 1465
Joined: Tue Apr 02, 2019 4:43 pm
Location: London-ish, or thereabouts
Has thanked: 530 times
Been thanked: 1893 times
Modded Belles A150 MK2, P90SA, & NVA SSP cables, and LS5.
Leak Stereo 20 & First Audio Classic Copper V2
Modded Lenco GL75 with Saturn arm, heavy custom plinth. Nagaoka MP500.
Nottingham Audio Hyperspace + heavy kit, + Origin Live Conqueror + Koetsu Black
Tom Evans Micro Grove MK2 MC phono
Bluesound Node2i (x2) both with latest power upgrades.
Topping D90MQA and Topping D90SE
Audiolab 6000 CDT transport.
All NVA cables
---
Posts: 1465
Joined: Tue Apr 02, 2019 4:43 pm
Location: London-ish, or thereabouts
Has thanked: 530 times
Been thanked: 1893 times
Modded Belles A150 MK2, P90SA, & NVA SSP cables, and LS5.
Leak Stereo 20 & First Audio Classic Copper V2
Modded Lenco GL75 with Saturn arm, heavy custom plinth. Nagaoka MP500.
Nottingham Audio Hyperspace + heavy kit, + Origin Live Conqueror + Koetsu Black
Tom Evans Micro Grove MK2 MC phono
Bluesound Node2i (x2) both with latest power upgrades.
Topping D90MQA and Topping D90SE
Audiolab 6000 CDT transport.
All NVA cables
---
Posts: 8965
Joined: Wed Aug 22, 2012 4:30 pm
Location: The Garden of England
Has thanked: 4143 times
Been thanked: 2952 times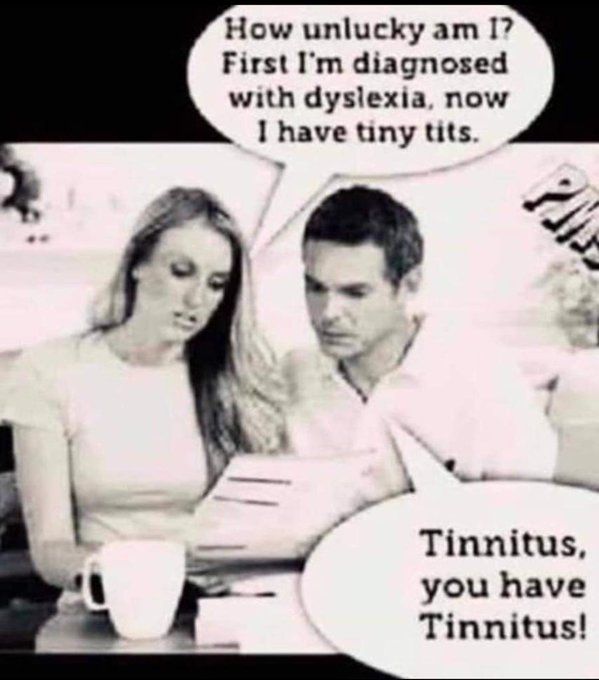 Amps - NVA P50, AP30, A40, Stanislav Palo Tube Headphone Amp BB 85
Speakers - Monitor Audio Silver RX2
Cables - NVA LS1+LS3, SSC, Gotham S/PDIF, IBRA Optical
Digital - NAD C516BEE, SONY ST-SDB900 DAB TUNER, TEAC UD-H01 DAC
Analogue - Pro-Ject Debut Carbon Esprit SB, Graham Slee Gram Amp 2 Phono
Cans - Grado SR80, ATH-M50X
---
Posts: 382
Joined: Thu Jul 12, 2012 10:26 am
Has thanked: 17 times
Been thanked: 236 times
WARNING!

When a woman says "Correct me if I'm wrong." Do not, under ANY circumstances, treat it as an invitation!
These users thanked the author howardc1951 for the post (total 4):
---
Posts: 382
Joined: Thu Jul 12, 2012 10:26 am
Has thanked: 17 times
Been thanked: 236 times
While the world of humanity may be full of negativity and despair the world of nature is full of animals and plants with beautiful, vibrant patterns and colours - most of which are able to seriously injure or kill you within seconds.
These users thanked the author howardc1951 for the post (total 2):
---
Posts: 1465
Joined: Tue Apr 02, 2019 4:43 pm
Location: London-ish, or thereabouts
Has thanked: 530 times
Been thanked: 1893 times
These users thanked the author TheMarlin for the post (total 3):

slinger (Fri Nov 10, 2023 6:30 pm) • howardc1951 (Fri Nov 10, 2023 6:33 pm) • NSNO2021 (Fri Nov 17, 2023 10:13 pm)
Modded Belles A150 MK2, P90SA, & NVA SSP cables, and LS5.
Leak Stereo 20 & First Audio Classic Copper V2
Modded Lenco GL75 with Saturn arm, heavy custom plinth. Nagaoka MP500.
Nottingham Audio Hyperspace + heavy kit, + Origin Live Conqueror + Koetsu Black
Tom Evans Micro Grove MK2 MC phono
Bluesound Node2i (x2) both with latest power upgrades.
Topping D90MQA and Topping D90SE
Audiolab 6000 CDT transport.
All NVA cables
---
Posts: 8965
Joined: Wed Aug 22, 2012 4:30 pm
Location: The Garden of England
Has thanked: 4143 times
Been thanked: 2952 times
Amps - NVA P50, AP30, A40, Stanislav Palo Tube Headphone Amp BB 85
Speakers - Monitor Audio Silver RX2
Cables - NVA LS1+LS3, SSC, Gotham S/PDIF, IBRA Optical
Digital - NAD C516BEE, SONY ST-SDB900 DAB TUNER, TEAC UD-H01 DAC
Analogue - Pro-Ject Debut Carbon Esprit SB, Graham Slee Gram Amp 2 Phono
Cans - Grado SR80, ATH-M50X
---
Posts: 1465
Joined: Tue Apr 02, 2019 4:43 pm
Location: London-ish, or thereabouts
Has thanked: 530 times
Been thanked: 1893 times
Modded Belles A150 MK2, P90SA, & NVA SSP cables, and LS5.
Leak Stereo 20 & First Audio Classic Copper V2
Modded Lenco GL75 with Saturn arm, heavy custom plinth. Nagaoka MP500.
Nottingham Audio Hyperspace + heavy kit, + Origin Live Conqueror + Koetsu Black
Tom Evans Micro Grove MK2 MC phono
Bluesound Node2i (x2) both with latest power upgrades.
Topping D90MQA and Topping D90SE
Audiolab 6000 CDT transport.
All NVA cables
---
Posts: 1465
Joined: Tue Apr 02, 2019 4:43 pm
Location: London-ish, or thereabouts
Has thanked: 530 times
Been thanked: 1893 times
Modded Belles A150 MK2, P90SA, & NVA SSP cables, and LS5.
Leak Stereo 20 & First Audio Classic Copper V2
Modded Lenco GL75 with Saturn arm, heavy custom plinth. Nagaoka MP500.
Nottingham Audio Hyperspace + heavy kit, + Origin Live Conqueror + Koetsu Black
Tom Evans Micro Grove MK2 MC phono
Bluesound Node2i (x2) both with latest power upgrades.
Topping D90MQA and Topping D90SE
Audiolab 6000 CDT transport.
All NVA cables
---